My Wall • Report Spam • Report Vandalism • Contact Fandom Support
---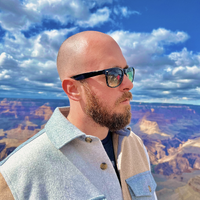 Hi there. I'm Brandon, and I'm VP of Community at Fandom. My role is to make sure that all of our users are well-supported and that their communities are healthy and growing.
About me
I started out as a user on Fandom (then-Wikia) in late 2006 and became an admin on Star Wars Fanon. In April 2010, Sannse asked me if I wanted to work on the Community Support team and I started a part-time role answering emails and adoption requests while still in college. Once I graduated I became a full-time community manager. I built and led the Featured Video team starting in May 2017, and in August 2018 I took on the role of head of product marketing. In that role I worked closely with the Community Council to bring more community feedback into company decision-making, and the work we did together helped shape the new direction of the company.
After Fandom and Curse Media joined forces in December 2018, I helped integrate our teams and as of 2020 I serve as VP of Community.
My first major fandom was Star Trek, and after that I became a huge Star Wars fan—yes, you can like both! I'm also a fan of DC, Marvel, Game of Thrones, and Harry Potter.